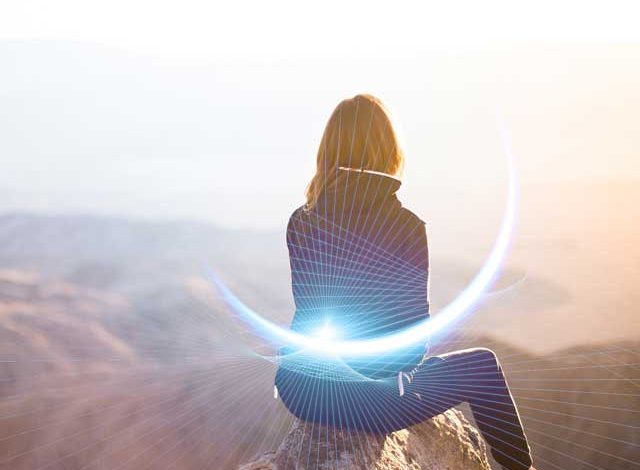 Increasing the energy of our lives returns to us as more energy and luck. The times when our lives are low are when energy of our lives is low.
The energy of life varies from the energy around us to our inner energy. Some people have great energy. They do everything easier.
Here are 10 ways to increase this energy
>>> 9 Ways to Become a High Vibratory Human
1- Change your thoughts.
Everything starts in thought. Our thoughts affect our lives and make us what we are now. If you change your mind, you can direct the flow of your life. Everything is basically about thoughts. Even this article was just a thought. But it has become energy that reaches you. So manage your thoughts and change them.
2- Change your perspective
A person who changes his mind also changes his perspective. How we look at life and how we see it affects our energy. If you look it ordinary, you will only see what your eyes see. But if you change your perspective, you start to see miracles and beauty.
3- Manage your emotions.
Your emotions govern you. Is not it? When you read a story or watch a film, your emotions define whether it is beautiful or ugly. It is important that you act with your logic, not your emotions. It is uncontrolled emotions that lower your energy the most.
4- Focus on positive thinking.
Negative thinking can give you anxiety and depression. Positive thinking is a smiling life … So focus on the positive and convince your mind to stay there.
>>> Focus on positive thinking
5- Increase your motivation.
You need a strong sense of motivation for a strong light of life. Improve yourself every day to increase your motivation.
>>> 5 Things Make Dreams Come True
6- Learn to think positive about yourself.
We like to destroy ourselves, don't we ? Especially when we see people who are successful around us and we bewail .. This person succeeded but what I did? I am sure you are doing this comparision… But you do not need it. The first thing you have to do is to love yourself and think positively. This is a great way to boost your life energy.
7- Stay away from stress.
How is it going to be? I seem to hear you say. In this stressful and troubled world … At this very moment, you are already finding what lowers your energy. Looking stressed and seeing negative aspects of events gives you stress and anger. But what you need to do is avoid stress. Stress is our attitude and choice in events. Yeah right … that's a choice. Not to choose is in your hands …
8- Be enthusiastic and passionate.
Live your life with energy and enthusiasm. Laugh up, cheer up and take your time. Passionately do what you do. You will see that you have achieved more and are happy at the same time.
9- Say good things.
Say positive things to people around you. You will get a great comeback. Build beautiful and warm relationships. Be positive and compliment. You will see that your life will shine more than ever.
10- Remember that life is a gift.
I don't need an explanation. Life is a gift. Being conscious and being aware of beauties is a gift. Be aware of this and enjoy every moment.